Founders & Origins: QMN083
Three men with unbelievable stories used their wartime experiences to form America's unconventional warfare force in the early 1950s. Green Berets still look for the same character traits.
(This week's report is a 6 minute read)
Welcome to The Quartermaster Newsletter. We're

Brady

and

KS

and this is where we share martial concepts and tools that help you to better interact with and understand our complex world. Brady's got a background as a

Green Beret

officer so a lot of what we've got has a special operations slant.

Check out our history of posts

where we cover many different types of combat-tested mental models and communication frameworks, and use them to make good, timely decisions under less than optimal conditions. 
Brady here. Apologies for the lost week - Chris Papasadero and I spent last week posting about how to build a Go-Bag on the WITI Newsletter, and I'm also starting at Cesium as Director of Mission Support. Check it out: We're hiring in Philadelphia.
BLUF: Three men used their wartime experiences to form America's unconventional warfare force in the early 1950s. Their stories are almost unbelievable, but the need for their skills at teaching, enabling and leading oppressed people to fight a common enemy still isn't. We can learn a lot about what Green Berets are expected to accomplish by looking at how these men distinguished themselves in years of guerrilla combat behind enemy lines.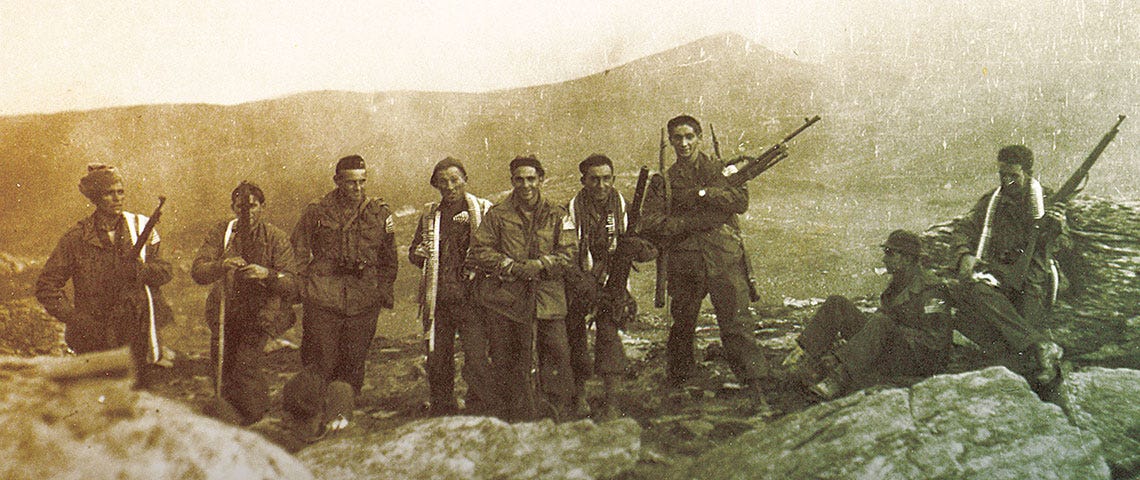 OSS in the Second World War. Source: USASOC
Brady here. Few organizations arise as a result of extreme need and then get deactivated, only to be resurrected again for the next emergency. Green Berets have a unique origin story that includes insurgency building on opposite sides of the globe during the Second World War, followed be deactivation at the end of hostilities and reorganization a few years later to counter Soviet expansion. I find that the stories of the three men widely recognized as the founders of US Army Special Forces can tell you a lot about the kind of people it looks for and cultivates to this day. They have varied pre-war backgrounds, but their common thread is a level of resilience, stubbornness, aggression and resourcefulness that's uncommon among conventional leaders. I find inspiration and conviction in these accounts, and I think you might, too.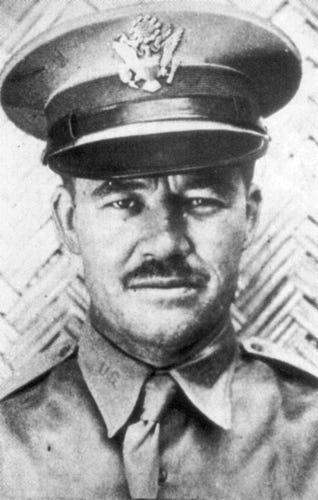 Wendell Fertig. Source: roordawrite
A native of Colorado, Wendell Fertig was a civil engineer working for the US Army Corps of Engineers as a reservist at the rank of Lieutenant Colonel when the Japanese invaded the Philippine Islands in 1941. Building airfields on the island of Mindanao, Fertig sent his wife and children home on the last evacuation ship and refused to surrender to Japanese forces when the rest of American forces did in 1942. He then grew a beard, promoted himself to brigadier general, and made contact with Filipino resistance groups. Through political maneuvering he came to control some of the strongest resistance forces on the islands, eventually commanding a force of as many as 36,000 Filipinos (including guerrillas, underground and auxiliary) and coordinating years of hit and run attacks. At the war's peak in the Philippines, he was estimated to have tied up over 250,000 Japanese troops that were badly needed elsewhere in the Pacific. He also helped administer civil government and even managed a small navy as part of his force.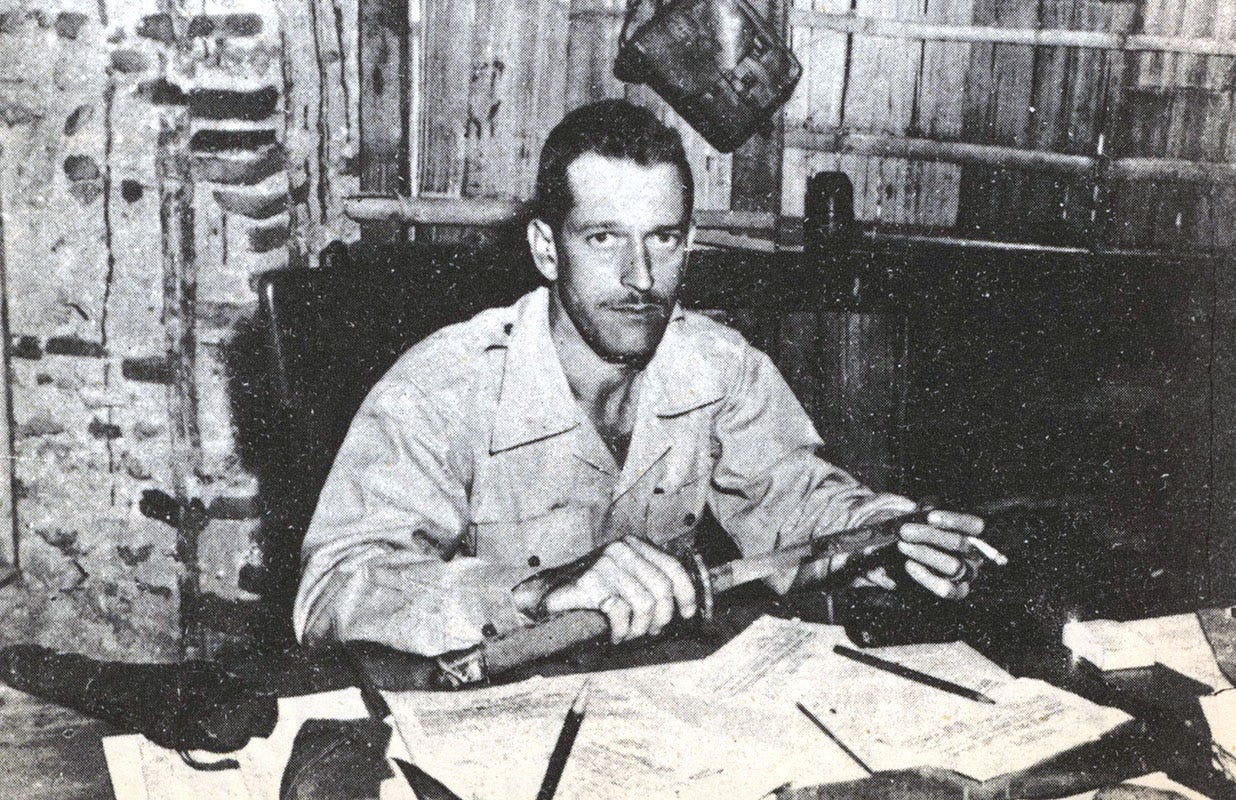 Volckmann in The Philippines. Source: USASOC
Russell Volckmann was a West Point graduate and regular Army infantry officer working as the executive officer of the 11th Infantry Regiment on Luzon when the Japanese invaded, and along with a handful of others he also refused to surrender. Hiking deep into the mountains of North Luzon, he helped organize a guerrilla force with other American resistors, and when the original leaders were captured, took command of the 2,000 man force. Spreading out to cover more territory and recruit more guerrillas, he grew the force to 8,000 men and cut communications lines and weakened Japanese forces and collaborators in advance of the American attack on Japanese occupiers in 1945.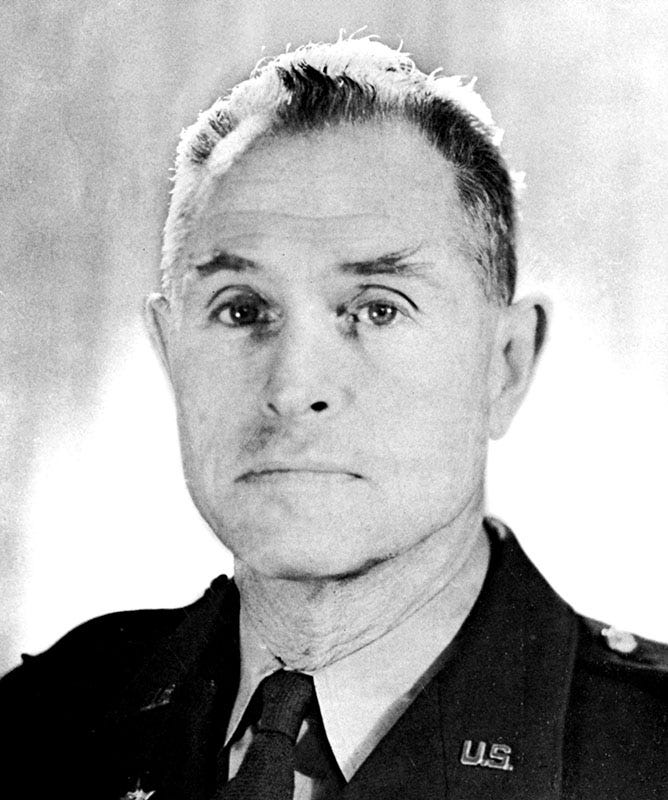 Bank as commander. Source: USASOC
A native of New York City, Aaron Bank was raised in Europe and worked as a lifeguard and physical therapist in Biarritz prior to the war. Selected for his French and German language ability after joining the Army, Bank was assigned to the newly-formed Office of Strategic Services (OSS) and in the summer of 1944, led a Jedburgh Team into rural France via parachute and linked up with French Resistance there. As a part of Operation Dragoon, Bank led hit and run and sabotage operations to divert German forces from fighting Allies that had just landed in Operation Overlord. As intelligence expected Adolf Hitler to escape to a hideout along the Austrian/German border, he led the planning and training of a force of German dissidents for a mountain raid to capture or kill Hitler - a raid that was ultimately cancelled when Hitler remained in Berlin. Following German surrender he was inserted into Southeast Asia, where he met with Ho Chi Minh and worked to support resistance efforts against the Japanese until the end of hostilities. 
The OSS and Filipino resistance forces were deactivated following the war, but these three individuals came together in the early 1950s as the Korean War and global politics were driving home the realities of the Cold War. Knowing firsthand what's required to form and lead guerrilla forces behind enemy lines, as well as the strategic value of an unconventional warfare capability, they lobbied for support and authority from the Pentagon and won the ability to form a special operations capability at Fort Bragg. Using Lodge Act soldiers and combat-experienced Rangers, they formed Special Forces with an important idea in mind: They'd be different - specifically built for the type of operations that emergencies forced upon them in the Second World War. In his 1986 memoir From OSS To Green Berets, Aaron Bank explained:
"…Special Forces should not be considered as fixed in fifteen-man teams as far as strength, equipment, and logistics support were concerned. They were not to be compared to a Ranger or infantry squad. Each team would be a cadre around which an indigenous guerrilla force of up to fifteen hundred men would develop"
…and that…
"Special Forces would be behind the development of an indigenous, secret, phantom army, well dispersed initially but then able to strike repeatedly and disappear deep into the heartland of enemy territory. In essence, what Special Forces would assemble would be equivalent to a massive paramilitary army."
With Bank to lead the new force, they'd eventually earn the right to wear the Green Beret from President John F. Kennedy. Since then Green Berets have taken on a number of new missions, but the need for experienced and resourceful soldiers to find, teach and help lead disadvantaged peoples to overcome their oppressors, just like the Filipinos and French Resistance did in the Second World War, remains the same. (BJM)
For more on Bank's plan to capture or kill Hitler, check out that 1986 memoir From OSS To Green Berets. Unreal.
For Russell Volckmann's memoir on his fight in the Philippines, get We Remained, and for Wendell Fertig's story, look at They Fought Alone.
For more Green Beret history, check out the US Army Special Operations Command (USASOC) site for Office of the Command Historian. Excellent, well-produced content.
*****
ADVICE? PLAN: Coronavirus: The Black Swan of 2020 (5 min) "Having weathered every business downturn for nearly fifty years, we've learned an important lesson — nobody ever regrets making fast and decisive adjustments to changing circumstances. In downturns, revenue and cash levels always fall faster than expenses. In some ways, business mirrors biology. As Darwin surmised, those who survive "are not the strongest or the most intelligent, but the most adaptable to change." (BJM)
TIPS & TRICKS FROM BILL MURPHY JR: How to Work From Home (4 min) "Get the digital stuff done right. This one is often overlooked, but it's very important: technology, including reliable internet service, decent computers, working phones. There's a temptation when working from home to skimp, sometimes. Maybe you're using the same Wi-Fi connection your kids are using, or using your cell phone for routine calls. One trick I came up with: Take an older laptop you're not using regularly, and set it permanently in a dedicated spot with a nice backdrop for video calls." (BJM)
SELF EXPRESSION IS OVERRATED: Why Doesn't Ancient Fiction Talk About Feelings? (15 min) "Of course, it's precisely because the sterile language of the story refuses to acknowledge the inner experiences of either the test subjects or the experimenters that the story had such an effect on me. Rather than drawing attention to the mental states of his characters, Saunders was inviting me to reflect on them by creating a chasm between the horrors of what the experimenter was observing, and the language in which it was being observed." (BJM)
Remarks Complete. Nothing Follows.
KS Anthony (KSA) & Brady Moore (BJM)